SERIES 3 
PORTO, BY PEDRO DA SILVA
VOGUE ITALY INVITES VAVA's CREATIVE DIRECTOR TO PHOTOGRAPH PORTO
I was born in the north of Portugal and Porto has been a key influence in the development of my taste and aesthetical sensibilities. I have since lived in many places worldwide, but it was in Berlin that I felt I was ready to embrace perhaps my biggest adventure so far and launch VAVA. The brand drew inspiration from Berlin, Detroit, and Porto, owing to shared similarities, particularly when it comes to post-industrial architecture and a certain level of magical decadence.
The old sailing port of Porto was classified as a World Heritage Site by UNESCO in 1996 but the architecture of the city goes far beyong it. I have been always amazed by the capacity of Porto to combine so perfectly historical buildings with new architectural approaches from the XX and XXI centuries.
VAVA is very much inspired by this Modern Architecture with its pure and minimalistic lines built around basic volumetric shapes. Porto has this immense capacity of harboring a vast historical spectrum, sometimes gathered in a single street or square. What fascinates me the most about this city are the many buildings that represent the modernism of the beginning of the XX century. 
See for instance Porto Coliseu; built-in 1939 it has clear references from the Italian Futurism of the beginning of the 20th century. This ability of Porto to absorb modernism across the XX century is expressed through many different buildings. Another iconic building is the car park Silo-Auto, where spiral rings built-in concrete surrender a visionary look since it was first inaugurated in 1961 until today.
Moving on to the Arrábida bridge over the base level of Rio Douro, dating from 1963, is another beautifully accomplished example of a contemporaneous and timeless modernist building in Porto.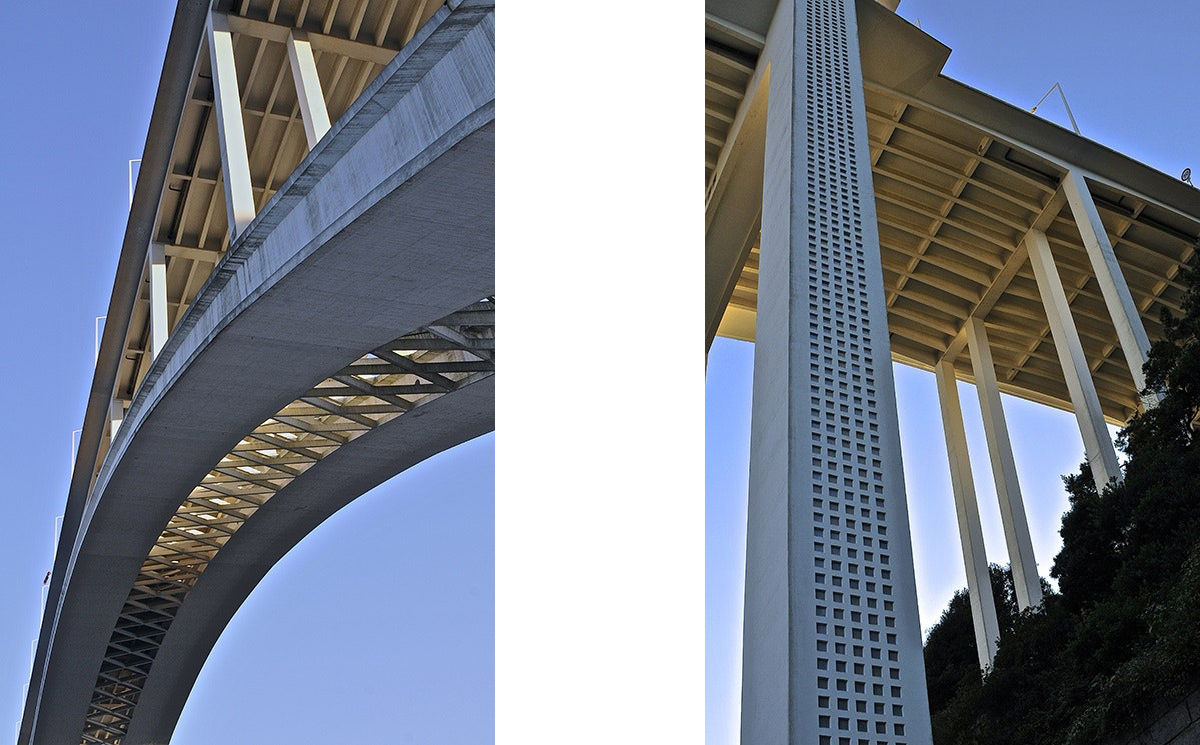 Close by, restaurant Casa D'Oro that serves delicious Italian food, was actually home to one of the engineers who monitored the construction of Arrábida bridge.
This cult for modern architecture contributed to Porto's architecture college very unique DNA and prestige worldwide, with Álvaro Siza Vieira and Eduardo Sotto Moura as renowned representatives of Portugal's refounded modern architecture. The unique Portuguese ceramic tiles "Azulejos" have an assignable presence in Porto, with Capela das Almas in Santa Catarina Street and São Bento train station among my favorite panels in town.
But is the modern and minimalistic patterns of the 60's and 70's that most influenced my aesthetic perception. The repetitiveness of one single geometrical element over a big panel is on the basis of VAVA's designs. The city is full of buildings beautifully decorated with glazed polychromatic tiles of all shapes and styles, but my favorite place is the Renascença Room at the iconic Casa da Musica. The room name originates from the tiles themselves, showing a pattern created by two parallelograms and a square. While inspired by the façades of many buildings from the XIX century across the city, the optical illusion created by mosaic tiles evoke also the European Renaissance.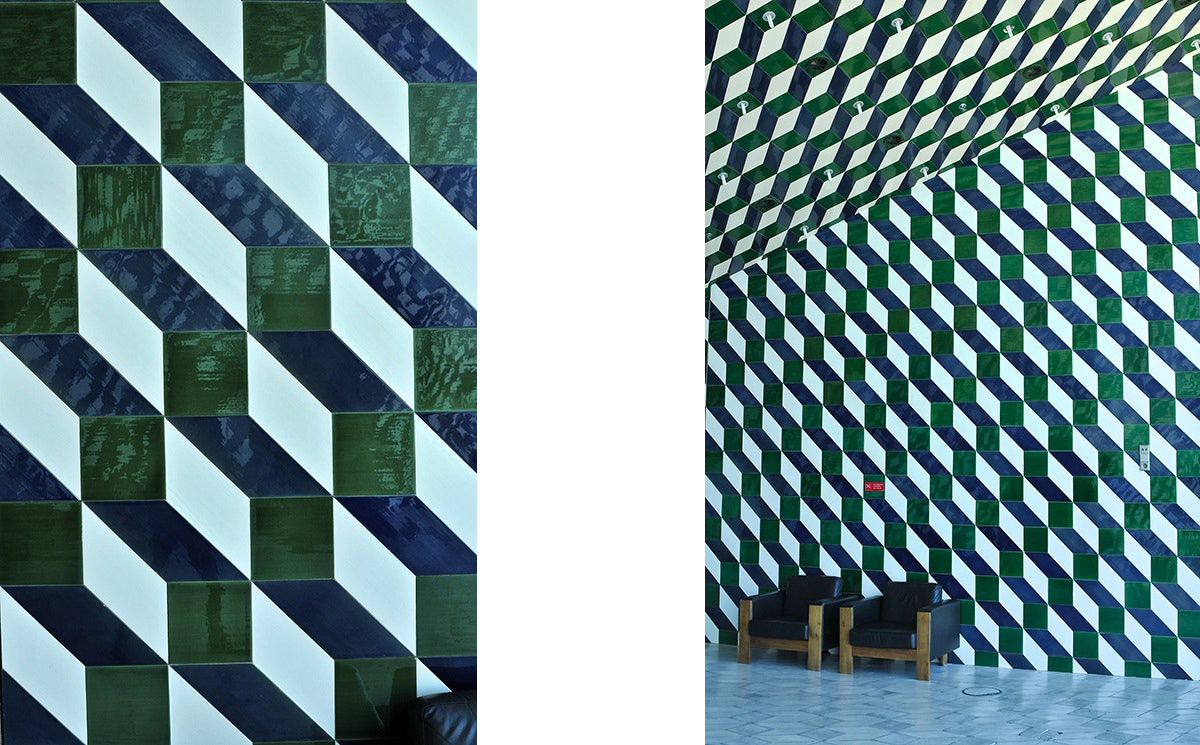 A Rua da Almada is one of my favorite streets of Porto. It's a long and narrow street known for its traditional businesses along with contemporary bars, stores, and guest houses. I'm particularly drawn to its small hardware stores, a genuine source of inspiration for industrial elements used in VAVA designs.
As a matter of interest, Porto is experiencing a fantastic increase in tourism, with many very original guest houses, hostels, and hotels being opening over the past decade.
Pensão Favorita in Rua Manuel Bombarda is still among my favorites; another worth trying is the newly restored Casa do Conto in Rua da Boavista, a converted 19th-century bourgeois home. The concrete walls inside the building give this centenary house a post-industrial and modern twist.
My favorite fashion stores in Porto are Wrong Weather and THE design, both have a great selection of international avant-garde designers. They stock VAVA as well.
Bolhão Market is a must see if you wish to see the traditional and authentic side of Porto. This food market is run just by women. These women have a strong character and attitude and at same a great sense of humor.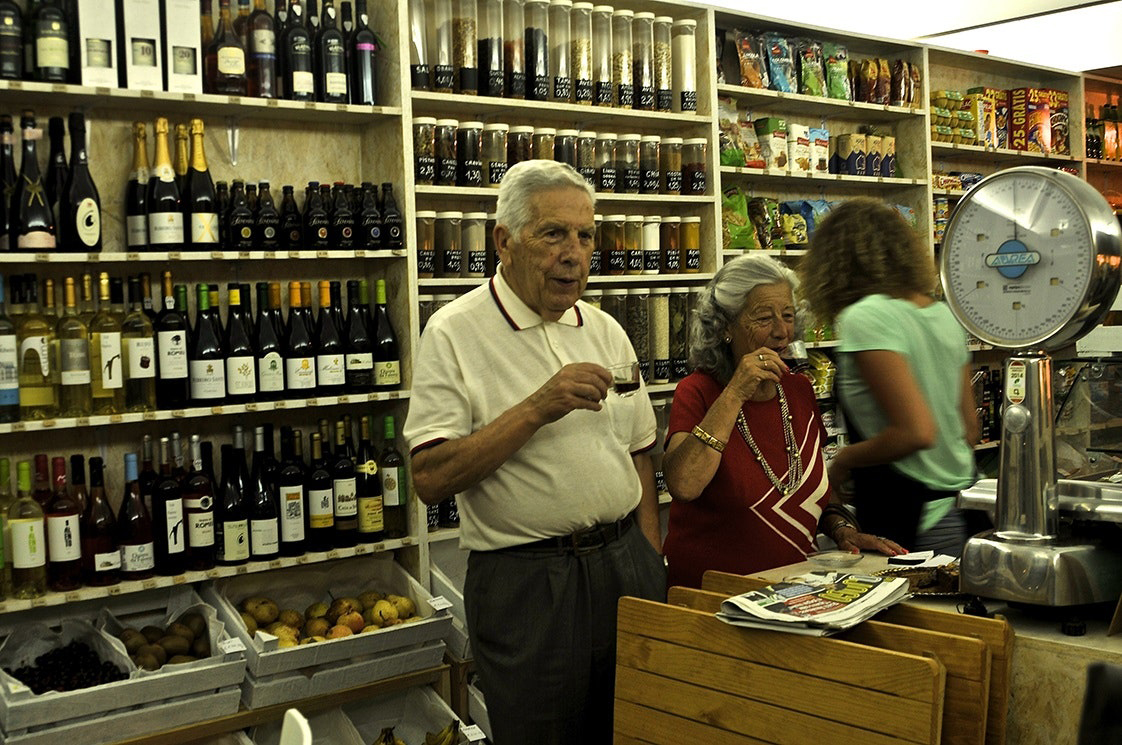 Perhaps the most famous dish in Porto, "Francesinha" is a hugely decadent sandwich layered with several kinds of meat, with melted cheese and covered in a rich sauce made with beer which is served also with French fries. My favorite place to have a "Francesinha" is at Confeitaria Cunha, located in the great "Edifício Emporium" imbued with a vintage atmosphere.
Rua Cândido dos Reis is the nightlife hotspot and Plano B one of my favorite bars (next to it there is a mitic store, Camões e Moreira, famous for its fabrics). But my all-time favorite bar in Porto is still Maus Hábitos in Passos Manuel street, just opposite Porto's amphitheater, Coliseu do Porto.
Café Majestic in Via Santa Catarina, built in the 30s,  is the most aristocratic place in the city. Unmissable location it's Miss'opo if you are looking for great dinner with a lovely atmosphere.  Ichiban has the reputation of having the most amazing Sushi. And I suggest Stash if you just want to grab the best Sandwich in town.
If in the mood for fish and seafood, Matosinhos, once a fishmen village, is the place to go.
To enjoy the sunset and a tasty cool beer, head to Foz.
Full VOGUE article here:
PEDRO DA SILVA SECRET ADDRESSES:
Fashion Stores: Wrong Weather and THE
Guest Houses: Pensão Favorita, Almada Guest House and Casa do Conto
Restaurants: Miss'opo and Pedro Lemos
Sandwich Bar: Stash – The Sandwich Room
Japanese Restaurant: Ichiban
"Francezinhas" bars: Confeitaria Cunha and Cufra Restaurant
Museums: Serralves and Soares dos Reis
Music Hall: Casa da Música, Coliseu do Porto and Hard Club.
Bars: Maus Hábitos, Plano B
Antique & Vintage Stores: L João Martins, de luz (vintage lighting), Raul Sousa and Casa Almada